Grace Immersion Women's Conference

Nichole Marbach Ministries will be hosting the 2nd Annual Grace Immersion Women's Conference on Thursday, September 15th - Saturday, September 17th 2016 at the Hilton Garden Inn in Warrenville, IL. Our keynote speaker is Connie Witter of Because of Jesus Ministries. The theme will be "Radically Loved" this year.
Conference Host/Speaker: Nichole Marbach
Conference Speakers:
Christy Rose, Gwendolyn Myrie, Lisa Lato, Cindy Quarles, Shannan Orr, Teresa Cook & Jen Bantner
Location: Hilton Garden Inn - 28351 Dodge Drive - Warrenville, IL 60555
(Restaurants Within Walking Distance!)
For Hotel information, special conference room rate ($95 a night includes breakfast) and reservations, click here: Hilton Garden Inn
Downloadable Conference Flyer & Schedule Below!
Important - Please make sure your payment goes through on Paypal and you have completed the full registration process in order to reserve your seat. Thank you! God bless you!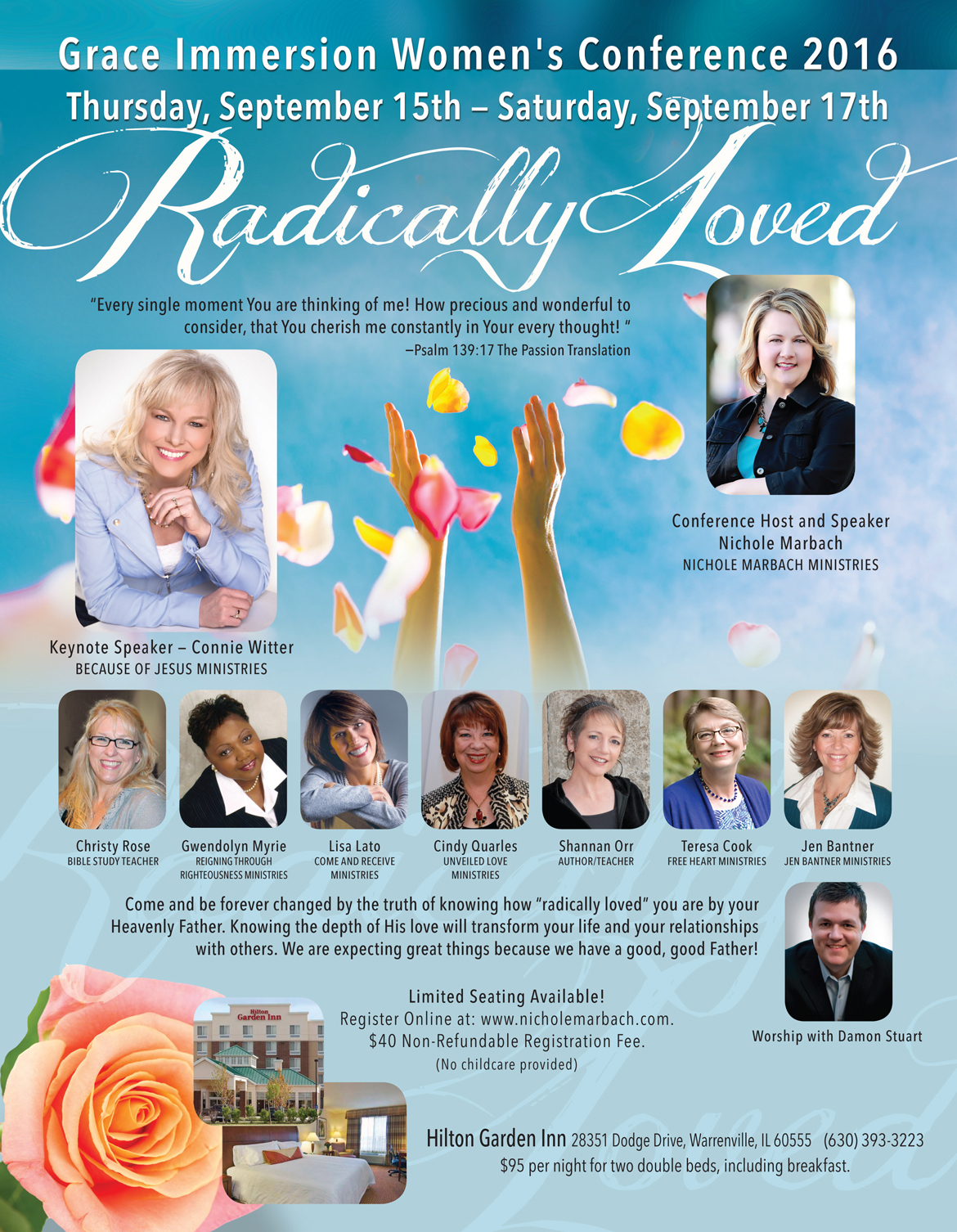 To download and print flyer, click here!